Eliminating Financial Risk for your Business
No matter how great your products or services are, you can't run a successful business without having a rock-solid financial foundation. Often however, this step is overlooked or rushed through as Entrepreneurs are so excited to get started growing their business.
For our March Meetup, the experts at Northwestern Mutual will join us for a 30 to 40-minute discussion that explores risk management strategies to business owners; including a variety of tools that can help a business owner protect his/her business against the kinds of risks that can potentially derail even the best run business.
This event is limited to 10 people – so sign up early while there are still seats available.
To register for the event, click here, or, if you have a Meetup account, go here.
To join the Meetup Group, go here.
Speakers
Nate Siegel, Financial Representative, Northwestern Mutual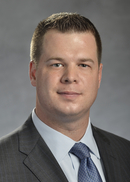 Nathaniel brings his clients more than 10 years advising on the design and administration of benefit programs, particularly focused on supplemental retirement and executive benefit plans.
More information on Nate can be found here.
Hoss Tabrizi, Financial Advisor, Northwestern Mutual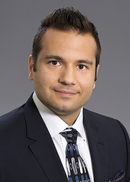 Hoss Tabrizi and his team have a mission to build trusted, referable relationships by providing peace of mind through financial security for today, tomorrow, and decades later.
Mr. Tabrizi works with his clients and develops personalized plans. Plans involve managing risk, wealth accumulation, and how that wealth is distributed.
More information on Mr. Tabrizi can be found here.
Date and Location
The event will be held on March 22, 2017 at the WeWork K St.
Sponsors
It is impossible to host a successful meetup without the help of sponsors. Ever Evolving is proud to work with the following sponsors to put on this Meetup event.
WeWork

WeWork encourages people to become the founder of their own life by providing inspiring workspaces, connected with a global community, and contributing benefits from 100+ services to help grow your business.
For more information on WeWork, please visit their website at https://www.wework.com/
Northwestern Mutual

Northwestern Mutual is driven by the desire to help clients achieve lifelong financial security, and believes that a long-term approach is the best path to success. Together with their clients, they work to enrich lives, strengthen businesses and build a brighter future.
For more information, please visit their website at https://www.northwesternmutual.com/